It's a sentiment we hear debated a lot these days: love the art, hate the artist. Is this possible? What if the artist in question used the fame, wealth, and power they earned from making their art to hurt others? On the one hand, it's impossible to separate art from its creator. On the other, art is artifice; rarely do we engage with the person the artist is when we consume their art. I regularly watch movies or see performances written, produced, directed, and choreographed by people I wouldn't even bet on my ability to name.
When we fall in love with art, though, it makes sense to look into other works by that same artist. We find kinship there—something to connect to. We watch or listen and feel less alone in the world. I'm a sucker for the style and sharp wit of Wes Anderson movies. I've seen mandolinist and singer-songwriter Chris Thile perform live three times and will continue to buy tickets whenever he comes through town because he's literally a genius. And don't get me started on poetry (Ross Gay, Ada Limón, Jos Charles, Maggie Nelson, Elisa Gabbert, Maggie Smith, Meg Freitag, Joy Harjo, Christian Wiman—just to name current obsessions that come to mind).
Thanks to the #MeToo movement, more and more men across the arts and entertainment industries (and others, too) have been called out for inexcusable behavior—sexist, degrading, abusive behavior. When these predators intersect with art we love, it's hard to parse our own feelings of guilt and grief. When I read the New York Times exposé on Ryan Adams in February, I was deeply sad. I felt sad as a woman for the women he tricked, manipulated, and emotionally abused. But I also felt sad for me. I'd been listening to his music for a decade from Whiskeytown to the Cardinals days, from original albums to B-sides and that cover album of Taylor Swift's 1989. I genuinely love his music. And when you love someone's art that much and that consistently, it's basically impossible to stop that love from bleeding over into loving the artist—or who you think the artist is.
So yeah, I felt tricked, too. I felt let down by someone I never felt I truly knew, but thought I knew enough about to love. What do I do about all these playlists I have with his music? What do Matt and I do about our Ryan Adams and the Cardinals poster? Just the other day I recommended an album of his to someone and immediately felt a twinge of guilt, like What business do I have telling people to listen to and buy this jerk's music? What does this say about me, that I still think the music is good? Of course, my deepest fear is that it says I don't care about women's safety or women's ability to make music in an industry free of intimidation, harassment, abuse, and assault.
I don't know what to do about my playlists or the poster yet. But I stumbled across what feels like an importantly constructive way to channel my emotional energy when I was reading that New York Times article. They interviewed Phoebe Bridgers, a singer-songwriter who says Adams used offers of career help and advancement to pressure her into an emotionally manipulative and abusive relationship, including at least one instance of sexual misconduct. Bridgers wrote and performed a song about the experience, and it's a cathartic, funny, heartbreaking listen. That got me thinking—what if we could channel our anger and disappointment into finding and buying and engaging with work by female artists? What if we could redirect the money and attention showered on these abusers to women who aren't using their power to take advantage of others?
So many women who wanted to make movies and records and art have been violently ousted from the industry by men like Adams. Think of all the songs you would have danced to, the performances you would have seen, the friendships that would have been sparked by a favorite book in common—silenced. So I'm shining my little spotlight on some artists I think you might like if you, like me, have been disappointed and disgusted by the actions of predators who hid for too long behind their culturally bestowed labels as Artists. Here they are.
So you used to love Ryan Adams.
And then several women came forward in 2019 alleging misconduct ranging from emotional to sexual abuse, including his ex-wife and one woman who was only 14 years old when the abuse began.
Now check out Phoebe Bridgers.
Particularly the single "Motion Sickness" (from her 2017 debut album Stranger in the Alps), which she's said is about her relationship with Adams. "You said when you met me you were bored. / You were in a band when I was born." Oof. Watch the music video here.
So you used to love R. Kelly.
And then Surviving R. Kelly, a Lifetime docuseries, came out in January. (Actually, he'd been in trouble before. He illegally married Aaliyah, who was only 15 years old at the time, in 1994. And in 2002, he was indicted on child pornography charges in Chicago.) Numerous women have come forward alleging he manipulated them into sexual relationships when they were girls—some as young as 12 and 13. More information about the allegations is available here.
Now check out H.E.R.
H.E.R., also known as Gabi Wilson, is a 21-year-old R&B artist whose eponymous first album was released in 2017. In 2019, she won two Grammys, including Best R&B Album for H.E.R. Check out her Tiny Desk concert at NPR's offices from last December here.
And Maggie Rogers.
If your style is more pop than R&B, you might love Maggie Rogers as much as Pharrell Williams did when he heard her single "Alaska" at a master class in 2016. (The video of him hearing "Alaska" for the first time went viral.) Her first major album, Heard It in a Past Life, just came out in January and I've been listening nonstop. I swear this post isn't sponsored by Tiny Desk, but… here's her Tiny Desk concert 😊
So you used to love Junot Díaz.
Probably because you read his Pulitzer Prize-winning The Brief Wondrous Life of Oscar Wao. But then several women writers came forward last year to accuse him of combative, sexist behavior—even forcibly kissing one of them at a workshop. Over a decade ago, Latinx reporter Alisa Valdez was criticized for claiming that "Díaz told her he would help her career and convinced her to sleep with him." Of course, Díaz "'had no intention of ever introducing me to anyone in publishing, and he never did,'" Valdez wrote in a blog post. Complicating this open secret in the literary world was Díaz's New Yorker essay that came out shortly before these accusations surfaced last year, "The Silence: The Legacy of Childhood Trauma," revealing he was raped as a child. Many read this essay as a way for Díaz to excuse his despicable treatment of women and to preemptively claim the title of victim for himself.
Now check out Carmen Maria Machado.
Machado tweeted on 3/4/18, "Junot Díaz did a Q&A at the grad program I'd just graduated from. When I made the mistake of asking him a question about his protagonist's unhealthy, pathological relationship with women, he went off for me for twenty minutes…. He raised his voice, paced, implied I was a prude who didn't know how to read or draw reasonable conclusions from text." Machado, a queer Latinx writer, has beautiful and important work from the female perspective out in the world. See her short story "The Husband Stitch," or the 2017 collection it comes from, which was a finalist for the National Book Award, Her Body and Other Parties.
So you used to love Sherman Alexie.
Probably for either of the books The Absolutely True Diary of a Part Time Indian or The Lone Ranger and Tonto Fistfight in Heaven, though Alexie is also a gifted poet. He was widely known to use his fame "to lure [women] into uncomfortable sexual situations," as a 2018 NPR article put it, and at least 10 women have accused him of sexual misconduct in the last few years. Alexie invited young and aspiring female writers to his hotel rooms, and said inappropriate things about them in front of other professionals, among other degrading behavior.
Now check out Elissa Washuta.
Thankfully, there are many incredible Indigenous women writers publishing work today. Washuta, who has accused Alexie of misconduct, has written powerfully about sexual trauma, mental illness, and identity. Check out her recent essays here on her website, or her 2014 collection My Body Is a Book of Rules.
So you used to love Louis C. K.
And then in 2017, five women accused the famous comedian of masturbating in front of them, or asking if he could, even at work. He used his position as a powerful, well-liked man to take advantage of up-and-coming female artists. And then he attempted to apologize, without actually doing so. "Admitting what you did," says comedian and writer Rebecca Corry, in front of whom Louis C. K. asked to masturbate on the set of a TV show where they were working, "and justifying it with 'I always asked first,' is not the same as apologizing."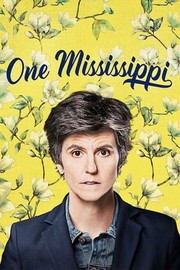 Now you should watch Tig Notaro.
Notaro is a sharp, no-nonsense, queer comedian with a 2018 Netflix special and an acclaimed 2016 memoir, I'm Just a Person. The audio of her 2012 stand-up bit about being diagnosed with cancer in both breasts went viral after Louis C. K. shared it, with her permission, to his website. He was initially a producer for her truly wonderful semi-autobiographic Amazon show One Mississippi. Notaro called Louis C. K. out for his disgusting behavior most notably in the fifth episode of the show's second season, in which a male boss at a radio station forces his female employee to watch him masturbate. Her work has also been featured on the public radio show This American Life many times, which is where I first discovered her.
I honestly tried to find alternatives to Roman Polanski and Woody Allen, both filmmakers, but couldn't because most of the women they assaulted and raped left the movie industry decades ago. No wonder. R. Kelly's current live-in girlfriend, whose parents say she is being kept there against her will, was a rising star and ambitious singer who hasn't made or produced any music since that relationship began. All that to say that this is important work. Whose art you consume is something we can all stand to take more seriously.
So who am I missing? What other artists' work should we listen to/buy/watch/enjoy instead of these predators? Let me know in the comments. As a friend said to me when I first posted to Instagram about Phoebe Bridgers's song "Motion Sickness," let's continue the conversation.